Craving for a holiday that could bring some peace to your mind, body and soul? Crete is that one holiday destination which is filled with scenic and tranquil spots. Check out our top picks and make your trip a truly blissful one.
1. Visit Seitan Limania Beach For A Dip
Seitan Limania Beach is the perfect spot for those who are looking for a place that is an epitome of scenic beauty but at the same time offers peace and tranquility. This tiny little cover allows you to chill and relax with your friends and family. Traveling by rental car will be even more convenient and you can enjoy all that this place has to offer before others.
2. Relish Greek Dishes
While you are in Crete, it would be a shame if you won't try the local cuisine and lip-smacking dishes. With a rental car by your side, visiting any eating place or restaurant will be a breeze. So, go ahead and try delicacies like tasty Cretan Cheeses, Kalitsounia (a proper cheesy delight), and Dakos, which is made from chunks of rusk, ripe tomatoes, sheep's cheese and lashings of Greek olive oil.
3. Don't Miss The Mesmerizing Village Of Loutro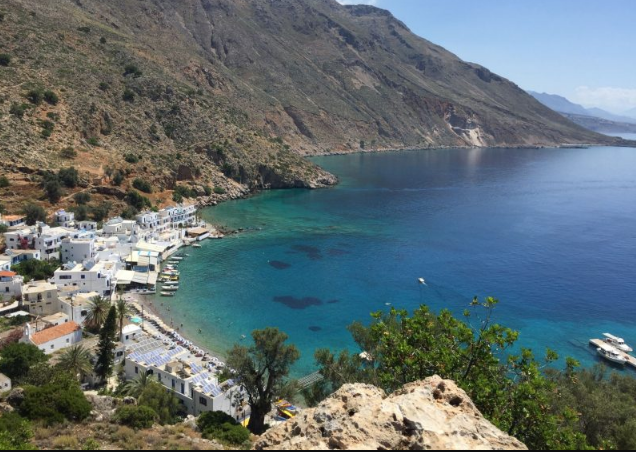 Loutro is a tiny little fishing village perched on the south coast of Crete and a must-visit place in Crete. It is a hidden gem that still has its old-world charm that you would love to lose yourself in. You can relax on the waterfront, enjoy the views and grab some seafood on the front itself
4. Stunning Views Of Balos Lagoon Awaits You
Wish to go hiking and enjoy the most stunning views you ever witnessed? Arrive at Balos Lagoon via your rental car early in the morning to avoid the crowd and allow the beauty of this place to touch your soul. You can stretch your seafaring legs by taking a small little boat from Kastelli to Balos.
5. Explore The Holy Trinity Monastery
Very close to Akrotiri is the Holy Trinity Monastery that you would certainly fall in love with the very first sight. It is also a wave of fresh breath when you are bored visiting all the beaches. Don't just see the interiors but do step inside to witness some of the very best gilded interiors you'll find on the island.
6. Rethymno – A Stop You Can't-Miss
To make your trip to Crete a peaceful escape, don't forget to visit Rethymno in your rental car. Its old, historic town will transport you into a whole new realm, which you have never experienced. The narrow, cobbled streets stop off at the little cafes where you can enjoy some drinks to delight your taste buds too.
7. Enjoy The Charm Of Fishing Village Of Sissi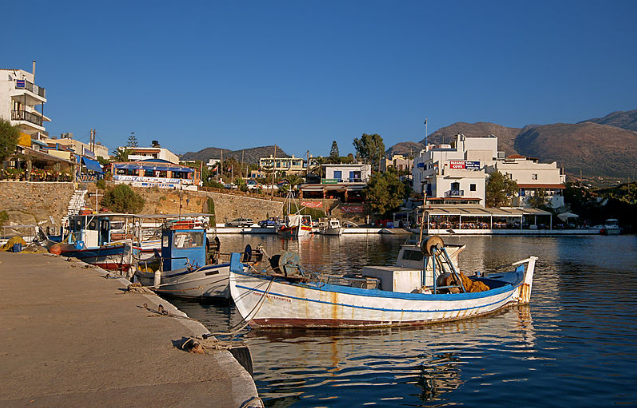 The laid-back attitude and charm of Sissi is contagious and you will totally feel transformed when here. It will be a perfect spot for those who just want to make most out of their holiday while enjoying the peace that they were longing for.
8. Knossos Palace – Europe's Oldest City
The palace is biggest Bronze Age site across the entire island and popularly referred to as Europe's oldest city, so you have to visit the place. A trip inside will surpass all that you have ever seen in your life.