As you know, Crete is the largest island in Greece. This charming island is a big attraction for tourists. Crete is famous for its local food as well, which you must try once.If you're planning to visit this beautiful island, do not forget to explore the best Crete's food which you must try at least once during your stay on this island. In this article, we will go over the five best foods of Crete. So, keep reading the article.
5 Best foods of Crete you must try
1. Dakos
Dakos is one of the famous foods of Crete. It is a type of Greek salad food-based exclusively on barley rusks. This food is very delicious to eat.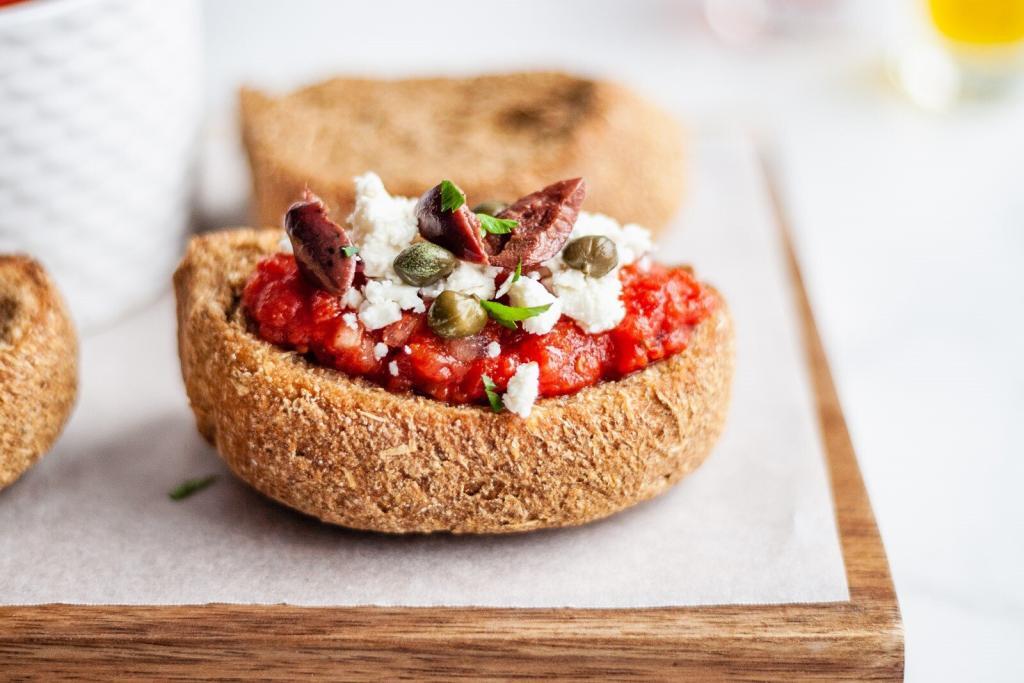 Recipe
Rusks are lightly soaked in water to soften them, and then grated fresh tomatoes, Magistra, creamy sheep's or goat's milk, and cheese are poured over them. Then they are sprinkled with Cretan Virgin Olive Oil. Along with this, salt, carom seeds, and black pepper are also added.
2. Cretan Cheese
Cretan cheese is a famous local food of Crete. Cretan Cheese's specialty makes it a unique cheese whose taste one cannot ignore. Each cheese has a variety by region. The taste of each type of cheese is different.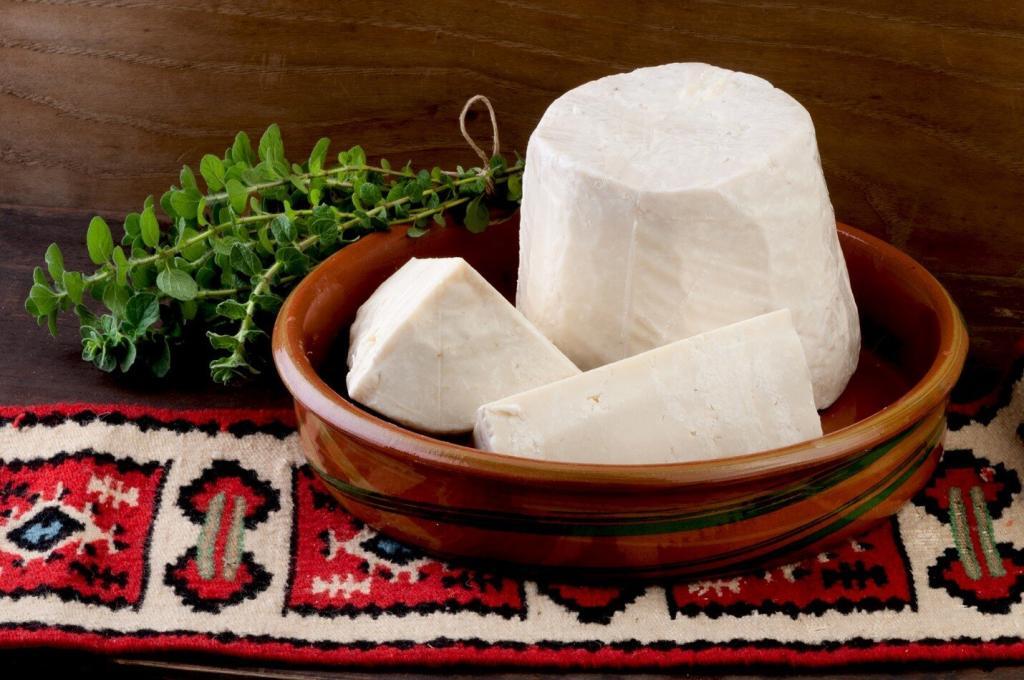 Recipe
The villagers of Crete specialize in making cheese from goat's or sheep's milk. They also mix both pints of milk and create a unique cheese. Cretan cheese is made in various forms, such as nutty, creamy, and soft cheeses. Each cheese ensures AOC protection.
3. Cretan Cheese Pies
Cretan Cheese Pies is listed as another best food in Crete which is found across Greece. It is available in various types. It is a favorite food of the native people of Crete, regardless of urban and rural.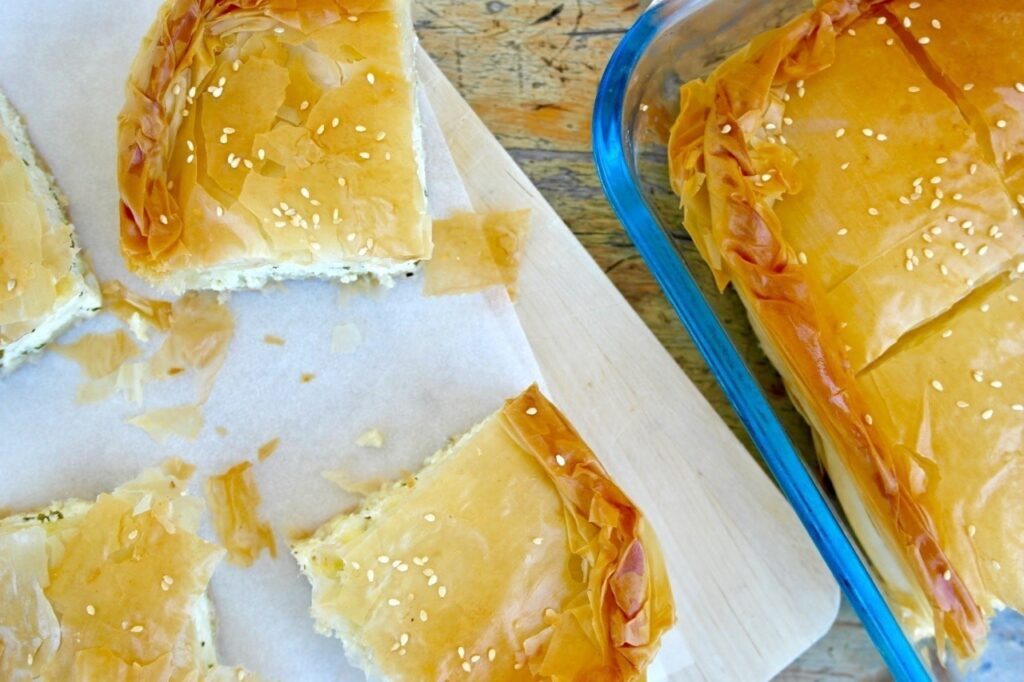 Recipe
Cretan Cheese Pies are handmade pastry dough shaped into small cups. Its filling varies from region to region. It is a kind of a dessert which is made by using different flavors, like rose water. After Cretan Cheese Pies are made, Cretan honey is used as a final touch on the top of this food to make the pies a heady combination of sweet and salty flavors.
4. Smoked Pork
Smoked pork is a traditional cuisine of Crete which is made with a specific method. It's a famous food of Crete which travelers must try while visiting the wonderful island of Crete. Its taste is incredible.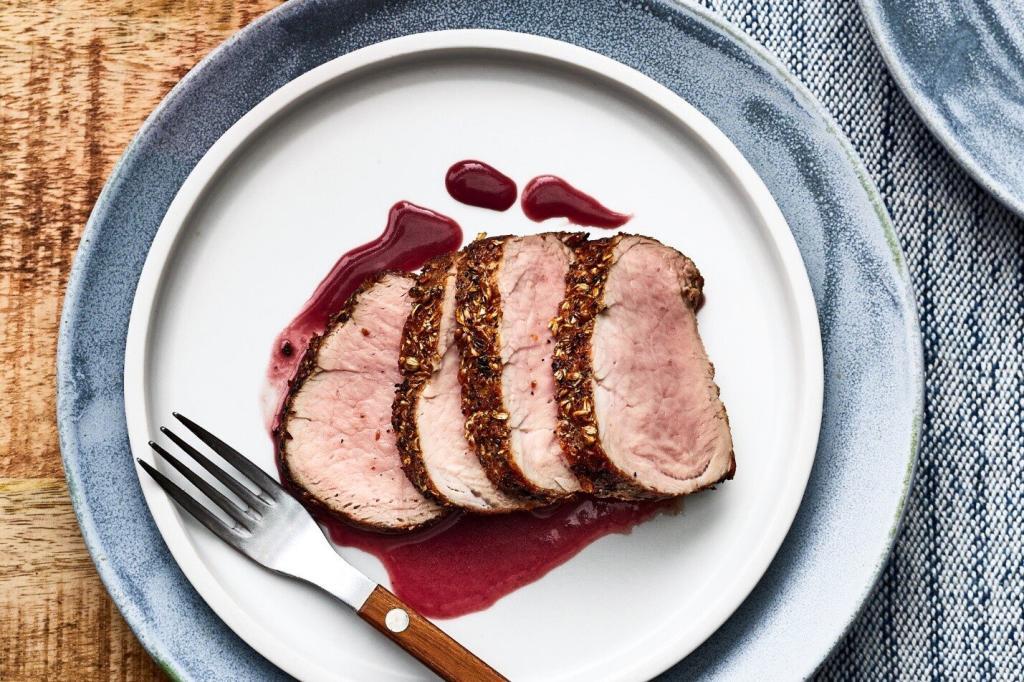 Recipe
Smoked pork isn't made in a day. It's a process of several days. First, the pork is soaked in vinegar for many days. Then a fire is put on, and the meat is hung over it to smoke until the meat is roasted. The final ingredients, like fresh herbs, are used in it for better taste. It is then served in thin slices.
5. Fried Snails
Fried Snails are another great food you may try. Snails are a fantastic food of several countries except for Greece. Fried Snails are delicious to eat which are loved by the people of Crete.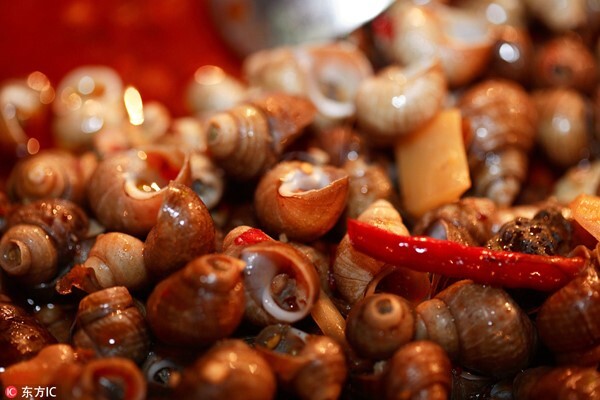 Recipe
Some olive oil is poured into a pan, and then Snails are fried with flour in the hot olive water. Then vinegar or rosemary is added to it for taste.
Conclusion
The cuisine of Crete has a unique dignity. It is a symbol of Crete's heritage. Creating foods has gained immense popularity in Greece and abroad. Whenever you visit the unique island of Crete, you must try the special dishes of Crete.