There are small Greek villages, large villages, some better known and some less so. Some of them have special features and stand out for that. One of them is a village in Crete which is literally on the edge of the cliff.
This is a Greek village that is actually called a ghost village due to the abandonment it has suffered. The reason it is said to have been abandoned is even more bizarre.
The Greek village located on the edge of the cliff.
The Aradena is, therefore, a village in the region of Sfakia, Crete. And while once full of life, it is now a ghost village on the edge of the cliff. And while in the census of 1881 it had 124 inhabitants, it is said that 700 people lived there in the past. All this, of course, until the 1950s when the village on the edge of the cliff was completely deserted. The reason is very strange. It is believed that there was a vendetta that started for a goat bell.
Now what is left of the village are the deserted houses next to the cliff. Tourists and visitors arrive at the spot to admire the view to the gorge that exists at the spot. Some visitors enjoy the view, others cross the gorge and others even do bungee jumping from the bridge there. They stand arrogantly in the place that is extremely imposing and awe-inspiring. You will no longer see people in the yards but goats roaming the village alone free.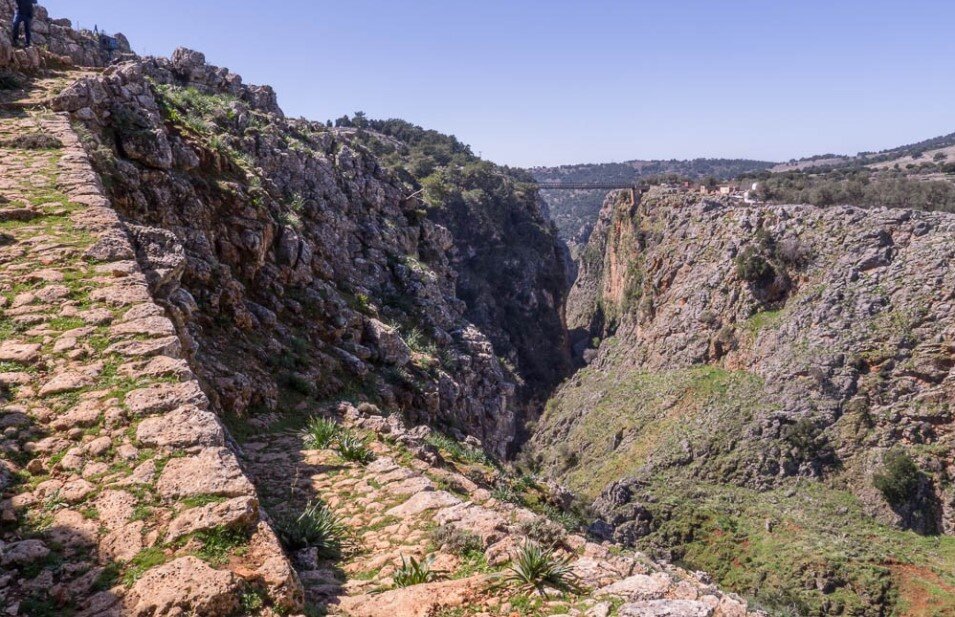 What is left in the village will give you a picture of the traditional Cretan architecture. The old stone path that crosses the gorge in Aradena (one of the many ancient paths that cross the gorge) is an impressive example of a traditional technique with which the cobbled streets were made.
This time, if you are in a mood for exploring spooky areas that has a lot for you to explore, then why don't you choose the village located on the edge of the cliff in Crete.
Mythos Car Rental in Crete provides reliable services to make your excess to the streets of this place quite easy. We have the most affordable options for you to make transportation easy. Our rental cars are available for you to make your escape to this exciting place easy. We have different options available for you and you can plan your trip as per your convenience.