You are also planning your next trip and looking for a car rental in Crete, you simply need to do is to search online or to pick up the phone and you are almost there. It is even possible for you to contact a car rental agency in Crete and a few minutes later your rented car will be there with you. Even the last-minute reservations can also let you find the car that you need, and at the affordable price that you wants. People need to sign a contract with them and you must pay close attention to the terms and conditions of the contract before signing your name on it.
The car rental agency whose car you would be appointing in Crete should also explain to you the terms and conditions before taking your money and it is your responsibility to get well versed with all the rules before getting it hired. In this way, you will not have any unfriendly surprises if something occurs to you on the roads of Crete, particularly when you make any claims.
Here are some important requirements and conditions that you need to know before renting a car in Crete.
Professionals highly recommend getting a rented car if you want to discover many areas, hidden beaches and remote authentic villages as Crete is a large island to explore. Greece is a European country, and it follows various European rules regarding driving. Further in this article, we have gathered the most useful information about driving and getting a rental car to be prepared and safe during your vacation.
Priority to the right
Driving in Greece is on the right side, the same as in the other countries and most of Europe. Definitely, the vehicles that are coming from the right have priority unless there is a sign that gives priority to the other side.
Traffic signs
Generally, the traffic signs in Greece are in their local language and also in one common language go all that is Greek and English, while at the same time Greece uses internationally recognized traffic control and stop signs.
Mountainous road
Crete is an island with cliffs and mountains. Driving around Crete allows you to appreciate glorious views, but it can also cause you and particularly your children sickness and nausea. If you are travelling with your family, the only solution is to make recurrent stops and drive slowly.
Road quality
The roads in Crete differ in their quality and their repair condition and most of the major cities, such as Chania, Rethymno, and Agios Nikolaos, are directly connected by highways, but small cities are not connected by all roads.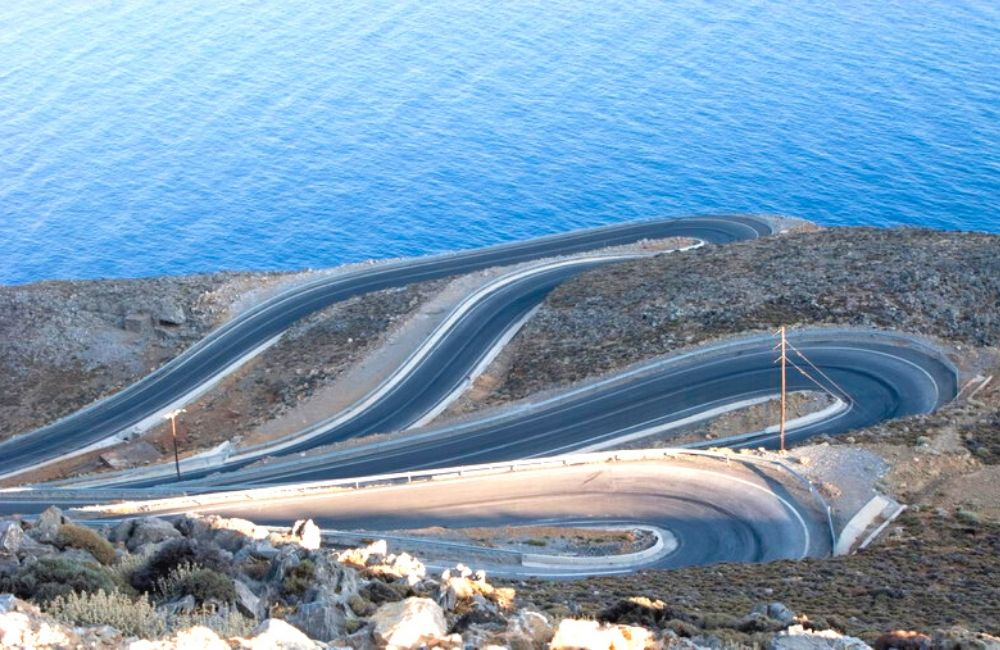 Parking
It is important to get clear with the Parking rules as parking is permitted in the majority of the city streets, but vacant places may be hard to find. In some areas, you have to buy and use a Parking Card, which you can buy at a nearby kiosk.