Super excited for your trip to Crete? Booked flights, hotel and even got car rental? Then certainly you are well prepared and definitely excited to make most out of trip. However, if you are traveling to Crete, there's no way you can avoid seeing Chania. It is a gem, a coastal town that is popular among the tourists for all the good reasons. This town retains Turkish and Venetian influences, has some spectacular natural sights as well as beaches nearby. You can also find enough restaurants and nightlife that can keep anyone happy.
Getting Around Chania
If you have a car rental in Crete, then getting anywhere wouldn't be an issue. Having a car by your side turns out to be a great blessing as you can go anywhere and stop at your desired places. You can get to Chania from your hotel in your rental car and then park the car at a secure place and venture out on foot. Go through the narrow, winding streets and alleys of the various neighborhoods of the old town to make most of your visit. If you are not interesting in strolling on foot, then you will always have your car beside you to take anywhere you want in Chania.
Things To Do In Chania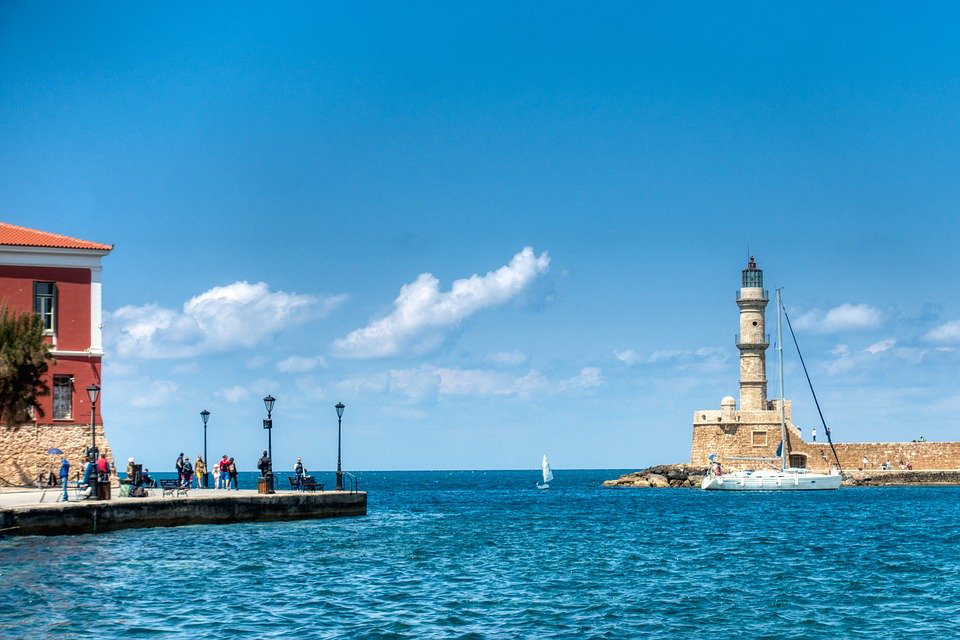 Start your sight Venetian Harbour and Old Town seeing by visiting Venetian Harbor and Old Town. The place will take you back in time when you will wander the narrow alleys and pedestrian streets that zigzag through the area and its surrounding neighborhoods. The moment you will come here, time will fly by and you will never wish to leave the place and its plethora of colorful assortment of cafes, bakeries, taverns and shops. While you are there, make sure you take a walk along the harbor's sea wall to catch a glimpse of the Venetian Lighthouse. Visitors aren't allowed to go inside but you can admire it from afar and also snap a few pictures of one of the oldest lighthouses in Greece.
If you are visiting Crete during July, August, and September months, you can experience the local cultural summer. It is a series of music and theatrical performances that goes on throughout the city. Performances also take place at the theatre in Eastern Trench, at the Public Garden, at the Conservatory of Venizelos, and at the Park of Peace and Friendship, along with other events in various neighborhoods.
Also known for having some seriously beautiful beaches, you can get a nice tan and enjoy great time with friends and family. Many of the beaches are also equipped with sunbeds and umbrellas along with cafés and tavern nearby. Some of the amazing beaches are Agii Apostoli, Chrissi Akti and Nea Chora that are worth a visit. You can also visit several worthwhile museums, including the Archaeological Museum, Maritime Museum of Crete, Byzantine & Post-Byzantine Collection, and the Cretan House Folklore Museum.
All in all, whether you are visiting Chania with family or friends, work or leisure, it has a lot to offer to make a trip worthwhile.